India adventure tours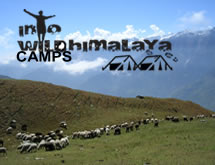 Into Wild Himalaya Adventure tours and travels is an Outdoor exploit organization situated in Manali, Himachal Pradesh, India. Essential operations in Indian Himalaya area of Manali, Leh, Ladakh Zanskar, Kinnaur & Spiti Valley. We are an element gathering of outside exploit devotees with an energy to impart extraordinary spots and out of the way ends of the line with individual travel buffs and similarly invested people. Our style and soul of travel is loose with a feeling of fun and eagerness. Into Wild Himalaya offers style and imagination and we particularly plan our outings in light of the voyager.
With in excess of seventeen years encounter and specific preparing, Into Wild Himalaya Adventure visit and ventures offers mastery in Himalayan bicycle rides, himalayan trekking outings, Indian social visits, Cycling occasions bundles, Leh Ladakh bike trip and distinctive territories of India. Escapade Courses are offered to all levels from starting to accomplished, Into Wild Himalaya  offer  boundless open doors for outside undertaking in the grand surroundings, rough tops and high knolls of Himalaya with standard and tweaked outings  to different districts of northern India's top travel ends like Himachal tours packages, Uttarakhand Garhwal, Sikkim, Rajasthan, Leh- Ladakh Zanskar, India somewhere elseterritories, Nepal & Tibet locale.
Himalaya trekking trips